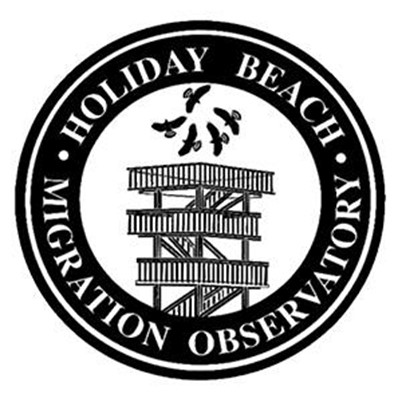 Holiday Beach Migration Observatory Honors Bob Pettit with the Prestigious Hank Hunt Award.
The Holiday Beach Migration Observatory (HBMO) celebrated a significant moment in the world of birdwatching on Sunday, October 15, 2023, as they presented Bob Pettit, a distinguished former president and current board member, with the coveted Hank Hunt Award. This esteemed recognition acknowledges Bob's exceptional dedication to both the HBMO and the broader hawk-watching community within Essex County. The award pays homage to the remarkable legacy of Hank Hunt, a long-time and inspirational member of the observatory, making Bob the seventh recipient of this prestigious honor.
Bob Pettit's passion for birding began at an early age, instilled in him by his avid birder mother and ornithologist father when he was just 10 years old. As a resident of Flat Rock, Michigan, he continues to nurture his unwavering enthusiasm for birding, consistently keeping his gaze fixed on the skies. With a remarkable 42 years of teaching experience, Bob is also a Biology Professor Emeritus at Monroe County Community College. His dedication to the avian world has transcended borders, leading him to explore birding in various parts of the United States, undertake two birding expeditions to Costa Rica, and venture to the Ecuadorian mainland and the Galapagos Islands.
Bob's journey with the Holiday Beach Migration Observatory began in the fall of 1987 when he first joined the organization. It was during this time that he developed a profound fascination for raptors, dedicating over 2,000 hours to volunteer as a raptor counter. His contributions to HBMO extended further as he developed workshops and handouts on the identification of hawks to aid fellow enthusiasts and visitors to the Hawk Tower at Holiday Beach Conservation Area. In addition to these invaluable efforts, he held several elected positions within the organization, including a decade-long presidency, and he currently serves as a board member. Throughout his tenure with HBMO, Bob has embarked on countless counting adventures, witnessed spectacular daily bird counts, and forged numerous lasting friendships.
Bob's academic pursuits are equally impressive, holding both bachelors and master's degrees in biology/ornithology from Central Michigan University. His expertise led him to spend eleven summers as a bird study instructor at the National Audubon Camp of Wisconsin between 1971 and 1984. Additionally, as a biology instructor at Monroe County Community College, Bob played a pivotal role in founding the Erie Shores Birding Association (ESBA), which conducts an annual Christmas Bird Count in Monroe County, Michigan.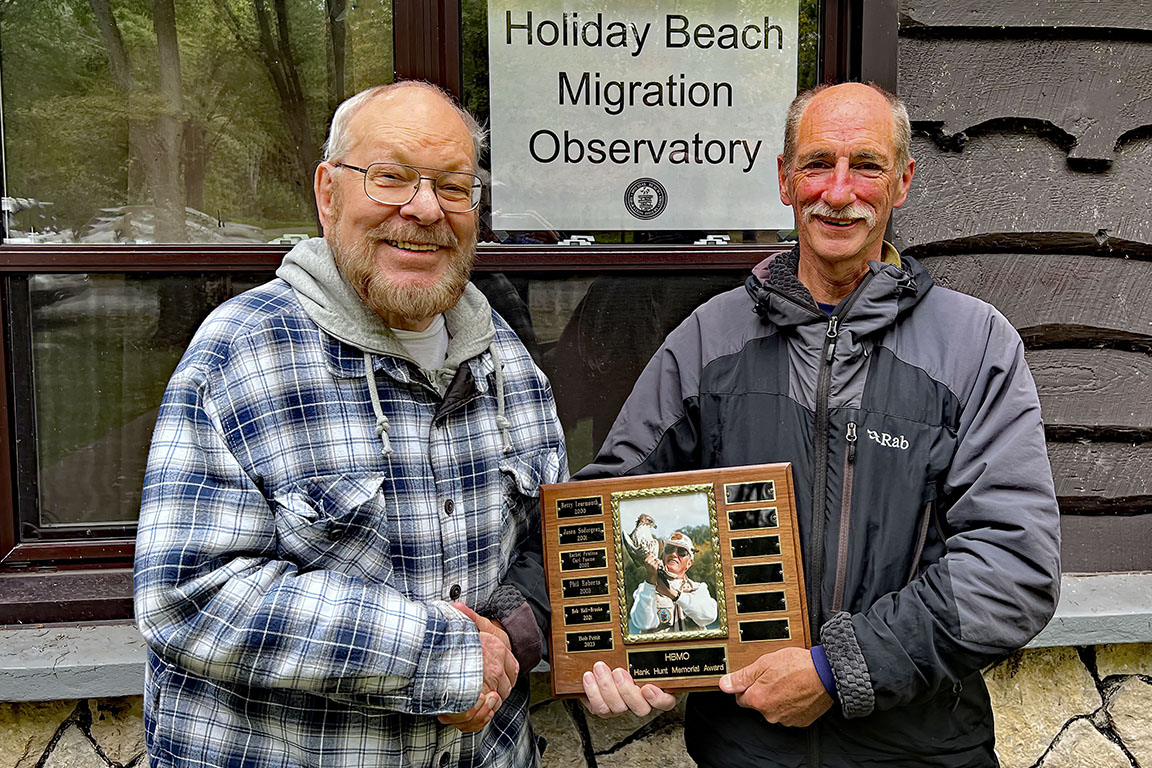 His commitment to the birding community extends beyond Essex County, as Bob previously served as chair and board member of the Whitefish Point Bird Observatory (WPBO) in Paradise, Michigan. He also held the positions of secretary and chair within the Hawk Migration Association of North America (HMANA).
Bob Pettit's passion for birding and teaching is further demonstrated through the four captivating talks he delivers to groups across Essex County and the United States, covering topics such as Learning Bird Song, Hawk Flight Identification, Beginning Birding, and the Galapagos Island Adventure.
Bob enjoys teaching the finer points of bird identification and he acquires much satisfaction when those who have attended his workshops and classes are able to ignite the spark of birding in others.