Hawk Migration Association of North America
Tour 2022
Veracruz, Mexico River of Raptors
Join HMANA and Pronatura Veracruz for the hawk-watching experience of a lifetime!
Date: October 1 – 9, 2022
Cost: $3,550 per person 
single supplement: $450
Tour deposit: $500
Our tour is planned during the peak of fall migration, when daily counts may number over 200,000 raptors, including Broad-winged and Swainson's Hawks.
Each fall season, an average of four and a half million hawks of nearly 30 species, including greater than two million Broad-winged Hawks, are recorded from two count sites in central Veracruz, Mexico. These raptors, along with mind-boggling numbers of other migrant bird species – Wood Storks, Anhingas, White Pelicans, and Scissor-tailed Flycatchers, are funneled into a 15-mile-wide bottleneck between the mountains and the Gulf of Mexico. Counts in recent years have confirmed that Veracruz is host to the most concentrated raptor migration in the world and receives over 90% of the world population of Swainson's and Broad-winged hawks and Mississippi Kites.
The tour will highlight the high diversity and number of raptor and Non-raptor migrants (including dragonflies and butterflies – which number over one million per day!) and the conservation of these species that Pronatura-Veracruz is leading. We will also focus on some of the region's specialty bird species, including up to 25 endemics. In addition, there will be time for stops at archaeological sites such as Cortez's first Spanish colony, and cultural immersion, including excellent local food, throughout the tour.
Participant numbers are limited to ensure a quality experience for everyone
Phil Brown – HMANA Tour Guide
has been guiding tours for HMANA since 2010, including Costa Rica, South Florida, Whitefish Point, and Veracruz, and he is Chair of the Tours Committee. He also is a field trip leader for a variety of other organizations. In addition, Phil is the Bird Conservation Director for the Harris Center for Conservation Education in Hancock, NH, based in the town where he resides with his wife, Julie, and their two children. As a naturalist, researcher, and land manager, Phil's passions focus on connecting people to birds and the natural world. He coordinates the Pack Monadnock Raptor Observatory among several local projects in Peterborough, NH.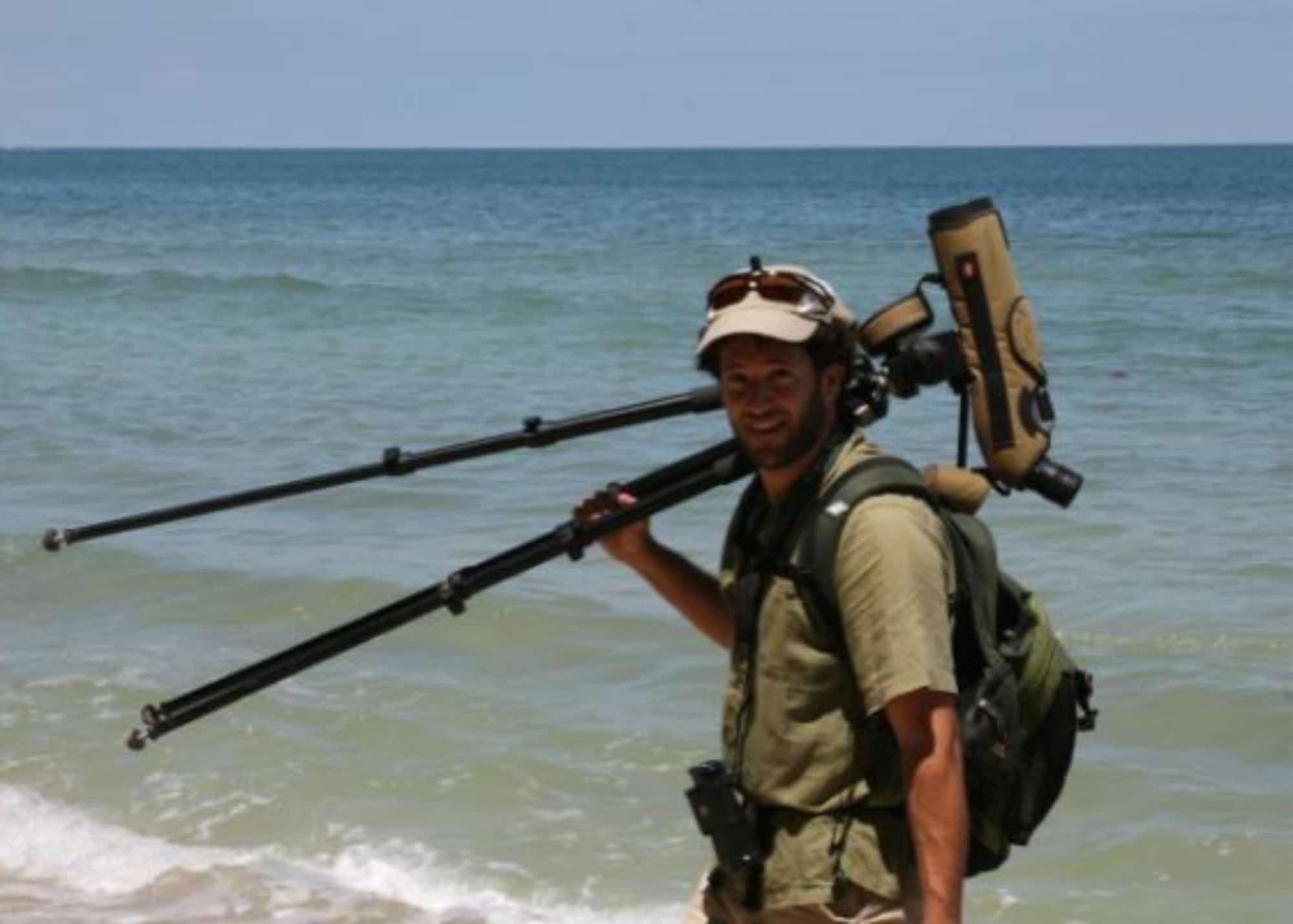 Eduardo Martinez – Pronatura Biologist
In Veracruz, the group will join a bilingual ornithologist, Eduardo Martinez, past coordinator of the River of Raptors hawk count and banding efforts. Eduardo has extensive birding and guiding experience and happily shares his abundant natural and cultural knowledge with our tours. In addition, Pronatura Veracruz and its staff will coordinate trip logistics.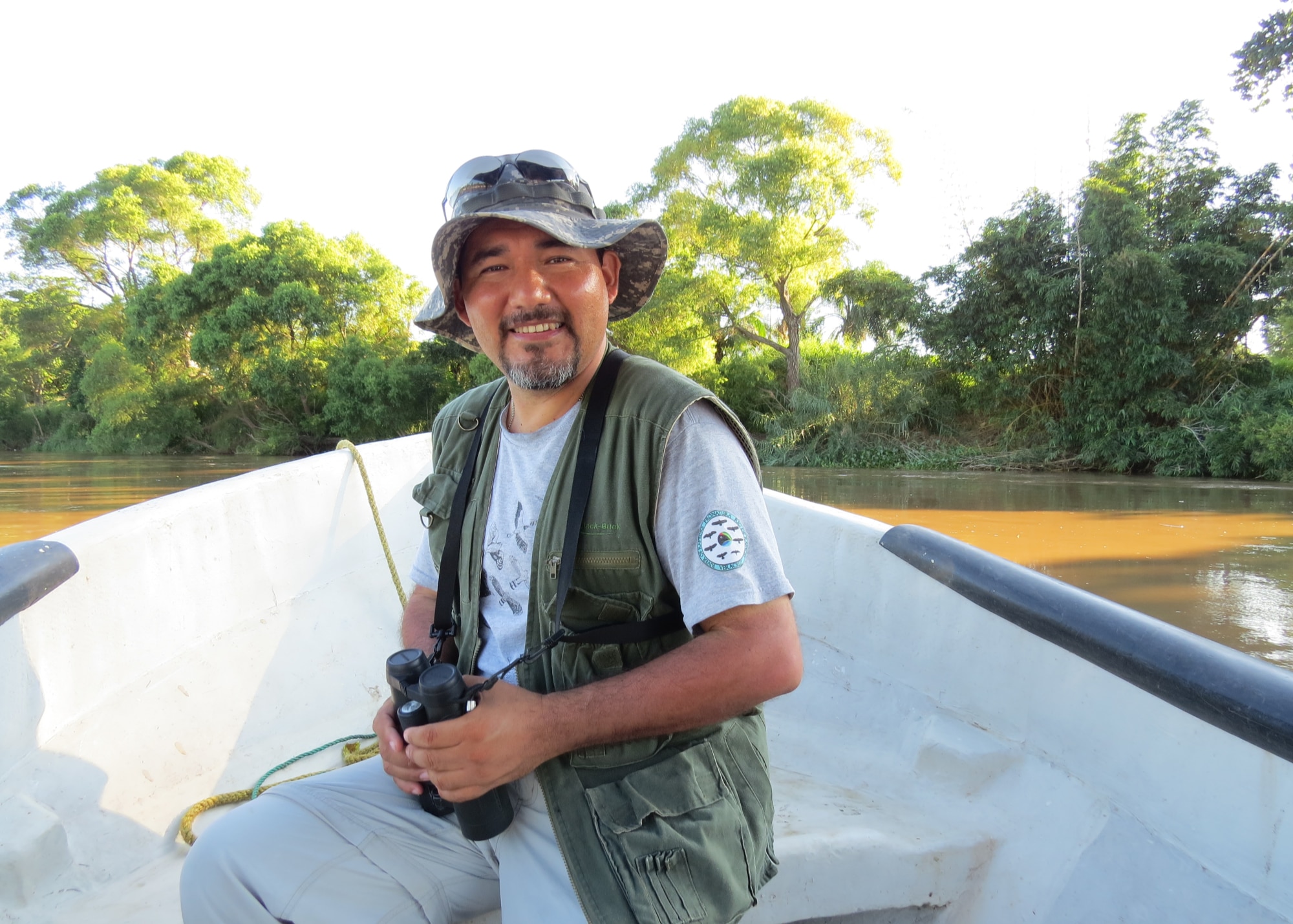 Tour Itinerary – See day by day itinerary below!
Cost includes:
All ground transportation and an experienced driver

Expert local and bilingual guides and expert HMANA guide

All admission fees

All meals in Mexico (wine/beer are extra), snacks, and water daily

Lodging in comfortable rooms

Instruction in hawk identification

A unique introduction to raptor conservation programs in Mexico

A contribution to Pronatura Veracruz's raptor conservation program
Airfare, alcohol, and items of a personal nature are not included.
The tour begins and ends in Veracruz, Mexico. The round-trip airfare to Veracruz will vary with the city of origin but is estimated at $600-800 per person. 
Please read HMANA's Tour Refund Policy before making your payment.
For more information or to reserve your spot with a $500 deposit, contact Julie Brown. 
Detailed Daily Itinerary (weather and bird dependent, subject to change)–
DAY 1, Travel Day/Arrival in Veracruz City: Arrive at Veracruz City Airport to meet local guides and travel by van to Hotel Mocambo in Boca del Río City.
DAY 2, Cempoala and the River of Raptors: First birding morning in Veracruz will consist of a light walk on the hotel garden for our first birds of the trip: White-fronted Parrot, Ferruginous Pygmy-Owl, Tropical Kingbird, Great Kiskadee, Social Flycatcher, Buff-bellied Hummingbird, Golden-fronted Woodpecker, as well as migrant songbirds and raptors, plus some shorebirds at the neighboring beach. Late morning, we will travel back to Cempoala, a pre-Columbian settlement of the Totonac culture, the first allies of Hernan Cortes. Check-in to Hotel Bienvenido in Cardel, lunch there, and then the whole afternoon enjoying the River of Raptors between the two main hawk watches.
DAY 3, Juan Angel beach and La Antigua: This day's destination will be Juan Angel beach, where we will be looking for Altamira Oriole, Scrub Euphonia, Aplomado Falcon, Mexican Sheartail, Blue Black Grassquit plus shorebirds at the mouth of the river. Back for lunch in Cardel and more hawk watching. In the late afternoon, we will travel to the small city of La Antigua to visit the ancient house of Hernan Cortes and other historical places. Then a boat ride on the La Antigua River to find Ringed and Amazon Kingfishers, Rose-throated Becard, Red-billed Pigeon, Common Black Hawk, and more shorebirds and water birds. Dinner at a local seafood restaurant on the river shore.
DAY 4, Miramar and Chichicaxtle: Early morning visit to the Miramar Ecopark, the newest hot spot to enjoy the River of Raptors up close, ancient plants (of more than thousand years), and a location for Short-tailed Hawk and Gray Hawks, Olive-throated Parakeet, Black-creasted Titmouse, Yellow-headed Parrot, Aplomado Falcon, Crested Cararaca, Audubon's Oriole, Rufous-naped Wren, Lesser Roadrunner, and many migrant songbirds. Picnic lunch at Miramar and afternoon visit to the River of Raptors leading hawk watching site, Chichicaxtle. We will then travel to Coatepec a place well known for its excellent coffee for dinner and to enjoy some birding in the fresh air of the Veracruz's highlands. Overnight at Casabella Hotel.
DAY 5, Xalapa and Xico: Our first birding walk in Xalapa will be at the Macuiltepetl Ecological Park surrounding an extinct volcano in the middle of the city. There, we will search for the endemics: Bearded Wood-Partridge, Blue Mockingbird, Blue-caped Motmot, and other cloud forest birds such Golden-crowned Warbler, Slate-throated Redstart, and Green Jay in the beautiful cloud forest. Many migratory warblers also can be found in the area. Around noon we will have lunch and after that, a visit to the Anthropological Museum of Xalapa, where some of the world's best displays from the Olmec and Totonacan cultures can be seen. A late afternoon visit to Texolo waterfalls in the nearby town of Xico, where White-collared and Chestnut-collared Swifts come to roost at sunset and try to avoid being caught by Bat Falcons. Dinner in Coatepec.
DAY 6, Veracruz highlands and Chichicaxtle: This day we will travel even higher in the mountains, first to the oak-pine forest to find Red Warbler, Crescent-chested and Golden-browed Warblers, White-eared Hummingbird and other pine forest birds. Then to some desert habitats surrounding the impressive Alchichica's crater lake, in the high plateau below the Cofre de Perote volcano to search for Striped Sparrow, Blue-throated and Lucifer's Hummingbirds, and more. Lunch on our way back to enjoy late day migration in Chichicaxtle and then check in at Hotel Puente Nacional.
DAY 7, El Mirador: El Mirador is an old hacienda dating back to the late 1800's focused on coffee production. In the morning, we will go to the Hacienda's coffee plantation mixed with patches of the original rainforest that is characteristic of the area. Keel-billed Toucan and Collared Aracari are residents here as well as Collared and Gartered Trogons, Ivory-billed and Olivaceous Woodcreepers, and much more. Then lunch at Puente Nacional and check out, and one last stop at the hawk watch site in Chichicaxtle before checking in at the Fiesta Inn Boca del Río in Veracruz City.
DAY 8, Las Barrancas: This day we will take our Covid tests and then travel south to Alvarado's grasslands and wetlands stopping first at Las Barrancas where we will search for Double-striped Thick Knee, Yellow-bellied Elaenia, Pinnated Bittern, Snail Kite, Yellow-headed Vulture, Mangrove Swallow, and other marsh birds. After that, a boat trip on the Mandinga Lagoon in search of Boat-billed Heron, Black-collared Hawk, and other mangrove specialists. Lunch at a local restaurant and then we return to Veracruz City for a relaxed afternoon so you can walk the Zocalo and Malecon and shop for souvenirs. Last dinner of the trip together this evening.
DAY 9, airport and departure: Tour members will be transported to the airport in time for their flights home.